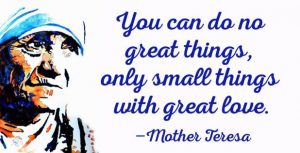 Tuesday, May 15th, 2018

READ:
Jesus raised his eyes to heaven and said, "Father, the hour has come. Give glory to your son, so that your son may glorify you, just as you gave him authority over all people, so that your son may give eternal life to all you gave him. Now this is eternal life, that they should know you, the only true God, and the one whom you sent, Jesus Christ. I glorified you on earth by accomplishing the work that you gave me to do. Now glorify me, Father, with you, with the glory that I had with you before the world began. "I revealed your name to those whom you gave me out of the world. They belonged to you, and you gave them to me, and they have kept your word. Now they know that everything you gave me is from you, because the words you gave to me I have given to them, and they accepted them and truly understood that I came from you, and they have believed that you sent me. I pray for them. I do not pray for the world but for the ones you have given me, because they are yours, and everything of mine is yours and everything of yours is mine, and I have been glorified in them. And now I will no longer be in the world, but they are in the world, while I am coming to you."
–John 17:1-11a
REFLECT:
Jesus glorifies the Father here on earth by accomplishing the work he was given to do. And what was this work? It was to reveal himself to his disciples, and so reveal the Father's love to the world. And this certainly occurs through his miracles, teaching, and years of public ministry. But Jesus also accomplishes the work of the Father in his years of silence and work at Nazareth. We glorify the Father through our little acts of love every day. As Mother Theresa said, "in this life we cannot do great things. We can only do small things with great love." When we respond to his promptings in our life with love, we give him glory and great joy.
RESPOND:
Consciously offer one "small thing" today to the Lord and do it for his glory!
Get this in your inbox | More information about CURO
CMF CURO is the country's first Catholic health sharing experience. Together with the health sharing ministry Samaritan Ministries International, CMF CURO offers an affordable, Christ-centered alternative to health insurance that is fully consistent with the Catholic faith