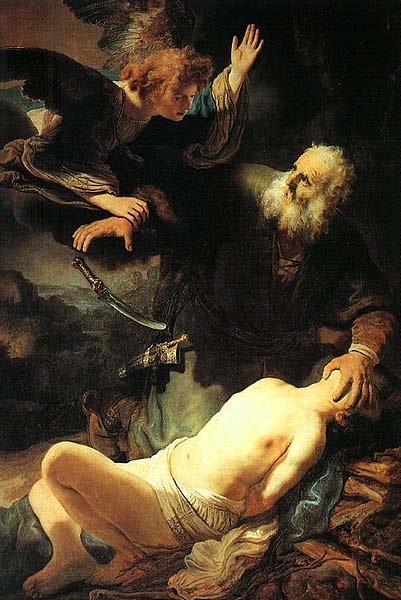 Monday, January 21, 2019

READ:
Brothers and sisters: Every high priest is taken from among men and made their representative before God, to offer gifts and sacrifices for sins. He is able to deal patiently with the ignorant and erring, for he himself is beset by weakness and so, for this reason, must make sin offerings for himself as well as for the people. No one takes this honor upon himself but only when called by God, just as Aaron was. In the same way, it was not Christ who glorified himself in becoming high priest, but rather the one who said to him: You are my Son: this day I have begotten you; just as he says in another place, You are a priest forever according to the order of Melchizedek. In the days when he was in the Flesh, he offered prayers and supplications with loud cries and tears to the one who was able to save him from death, and he was heard because of his reverence. Son though he was, he learned obedience from what he suffered; and when he was made perfect, he became the source of eternal salvation for all who obey him.
–HEB 5:1-10
REFLECT:
In the context of our culture, it is hard to sacrifice as something to be honored and valued. Sacrifice is what brings us closer to Our Lord and brings glory to Him. "No one takes this honor upon himself, but only when called by God…." We do not call ourselves to true sacrifice, but we are called by the Lord. The Lord brings us to opportunities in which we are called to make sacrifices. It is simply our role to accept and follow His call. Although our sacrifice may not seem useful in the moment, God uses our pain to reveal His glory in His time. His glory leads us to life.
RESPOND:
Think of a time you suffered in life. Think about the possible ways you were called to sacrifice in that situation or time. How did you respond? Ask the Lord to give you the strength you need to follow His call to sacrifice when He asks you too throughout the course of your life.
Today's Health Challenge: Rejuvenate

Today, try to preform 5 min of stretching today!
Get this in your inbox | More information about CURO
CMF CURO is the country's first Catholic health sharing experience. Together with the health sharing ministry Samaritan Ministries International, CMF CURO offers an affordable, Christ-centered alternative to health insurance that is fully consistent with the Catholic faith