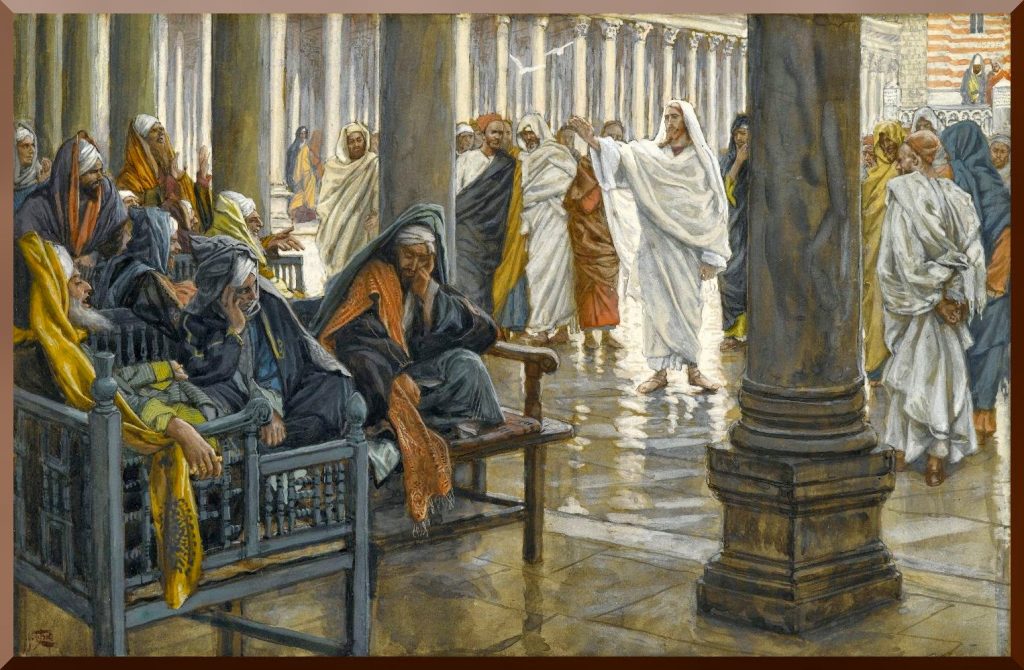 Friday,April 12th, 2019
READ:
"The Jews picked up rocks to stone Jesus.  Jesus answered them, 'I have shown you many good works from My Father.  For which of these are you trying to stone Me?' The Jews answered him, 'We are not stoning You for a good work but for blasphemy.  You, a man, are making Yourself God.'  Jesus answered them, 'Is it not written in your law, 'I said, 'You are gods''?   If it calls them gods to whom the word of God came, and Scripture cannot be set aside, can you say that the One whom the Father has consecrated and sent into the world blasphemes because I said, 'I am the Son of God'?   If I do not perform My Father's works, do not believe Me; but if I perform them, even if you do not believe Me, believe the works, so that you may realize and understand that the Father is in Me and I am in the Father.'  Then they tried again to arrest Him; but He escaped from their power.  He went back across the Jordan to the place where John first baptized, and there He remained.  Many came to Him and said, 'John performed no sign, but everything John said about this man was true.'  And many there began to believe in Him."
-John 10:31-42
REFLECT:
Reading the Scriptures, we can have no illusion about the kind of life Christ calls us to live.  It is a life of self-denial, suffering, and love, but it is also a life of joy and peace that the world can never understand.  When we deny ourselves and choose to live for Christ, we become more fully alive.  What appears to be a restriction on our life becomes our whole life.  May we each live fully alive, often receiving the Sacraments, constantly praying, regularly serving, and earnestly loving all out of love for Christ.  To the extent that we live this way, we have real life.  To live is rare; most people just survive.  We have an opportunity to live on fire for Christ everyday: onward Christian soldier.
RESPOND:
Pray the Our Father, stopping to meditate on the words that stand out to you.
Today's Health Challenge: Resolve
Take a 15 minute walk and pray for those who you find it hard to love.
Get this in your inbox | More information about CURO
CMF CURO is the country's first Catholic health sharing experience. Together with the health sharing ministry Samaritan Ministries International, CMF CURO offers an affordable, Christ-centered alternative to health insurance that is fully consistent with the Catholic faith