The CMF CURO Team is devoted to helping our membership grow to health of soul, mind, and body. Based in Troy, Michigan, our unique team members each possess valuable and diverse talents by which to serve you. Get to know us and say hello!
---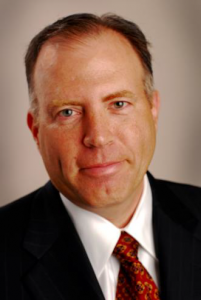 David Wilson, Co-founder, CMF CURO
David is recognized as a leader in the innovation design and management of employee-centered health and health care benefit solutions and is a founder of the consumer/patient-centric improved health and health care movement today. He has been a dynamic entrepreneur for more than 30 years, developing and capitalizing successful business enterprises focused on the empowerment of the market place to improve patient-centered health care. David is a founding member of Emmaus Health, SALTA Direct Primary Care, the Christ Medicus Foundation, and CMF CURO. He is CEO of Asset Health, a national leader in integrated health and wellness management, and Wilson Partners, the national health care and benefits management consulting firm. He is a graduate of Ohio Wesleyan University, and has served as president of Legatus – Detroit, is a Knight of Malta, and a patron of the Vatican Arts. He remains a leader in the development of legislative and regulatory reforms focused on improved individual health, health care and health care security, and the critical role of individual responsibility in health management.
---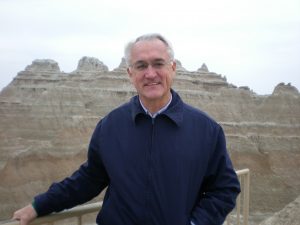 Michael O'Dea, Executive Director, Christ Medicus Foundation
Michael O'Dea is founder and executive director of the Christ Medicus Foundation (CMF). He is an MBA graduate from the University of Detroit, after which he entered the United States Army as a private and attended Officer Candidate School. He served both in the United States and Vietnam, where he was awarded the Bronze Star. Michael served as a salesman, sales supervisor, product sales manager, and district sales manager for Dow Chemical's Health and Consumer Production Divisions. He has been providing employers and individuals health care management resources and benefits consulting, specializing in Christ-centered health care. He founded and is a board member of Mother & Unborn Baby Care, a non-profit organization that assists mothers faced with a crisis pregnancy. Along with his wife Peggy, Michael has been housing and counseling pregnant mothers since 1980. He and Peggy have seven children.
---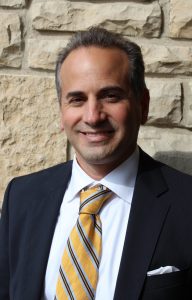 William Cueto, Chief Operating Officer
William is a graduate of Marymount University where he earned a degree in business administration and of St. Thomas University where he earned his law degree. William's 20 plus year career consists of working for a Fortune 200 company in the business services industry as a corporate executive, leading a global corporate function. Part of his role involved leading the government relations function and serving as the company's Washington health care reform representative to the leading policy and advocacy arm of Fortune 500 companies, working with corporate and government officials through stages of health care reform. In support of Church ministry, William led the establishment of an international young men's Catholic student residence in Miami, created and hosted a EWTN cable series, Builders of Hope, and became admitted to practice law before the Supreme Court of the United States on behalf of a plaintiff group that attempted to overturn Roe v. Wade. William seeks to apply his work and ministry experience to serve CMF CURO members by striving to administer the corporal and spiritual works of mercy and to live the gospel in healthcare by working with his CURO colleagues to build up the culture of life.
---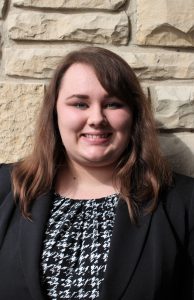 Victoria Valent, Senior Manager of Project Administration and Member Development
Victoria graduated from Adrian College in May 2015 with a Bachelor's Degree in Business Marketing and Communication. She worked for the Knights of Columbus Insurance, Valent Agency in Ohio as an Agent Data Assistant and Office Assistant for 8 years before coming to CMF CURO. Victoria has put a strong emphasis on evangelization throughout her life. She is excited to be working for what she believes to be a devout Catholic organization and she looks forward to helping families provide an alternative health care service that is in full accordance with the teachings of the Catholic Church. She is glad to be a part of the CMF CURO team as the Senior Manager of Project Administration and Member Development.
---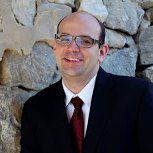 Michael Vacca, Assistant Director of Ministry and Policy Development
Michael is a devout Catholic and passionate about Catholic social teaching. He graduated from Hillsdale College with a B.A. in English and Political Science, holds a J.D. from Ave Maria School of Law, and is a licensed attorney in Michigan. He worked for the Pontifical Council of the Family in Rome, where he advised the Church on pro-life and pro-family issues and defended Catholic social teaching. Michael is the Managing Editor of the International Center on Law, Life, Faith, and Family, which produces and provides resources on these issues. He is a founding board member of Sidewalk Advocates for Life and currently serves on the board of the Casa Vitae Foundation. He is author and co-author of various articles on bioethics and law, including, "A Reexamination of Conscience Protections in Healthcare" and "Best Practices: Laws Protecting Human Life and the Family Around the Globe." His greatest joy is knowing that in some small way, he is helping to foster a culture of life and authentic religious freedom. More than anything, Michael is grateful to be a practicing Catholic and for his lovely wife Sarah.
---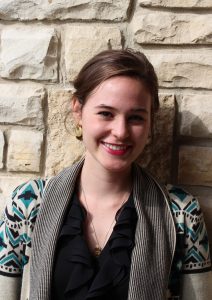 Emma Vinton, Communications Specialist
Emma is a recent graduate of Hillsdale College where she studied English and was a member of the Dow Journalism Program. She served as a board member on the Catholic Society there and worked as assistant editor for the college newspaper. As a fervent Catholic and dedicated writer, she was drawn to the mission of CMF CURO to witness to the beauty of Catholicism and the New Evangelization within the culture. She has gained experience in editorial and journalism internships, such as the FAITH Magazine of the Diocese of Lansing and the National Review Institute, and hopes to bring her talents in writing and editing to Catholic culture. She is glad to be a part of the CMF CURO team and hopes to continue serving the membership as Communications Specialist.
---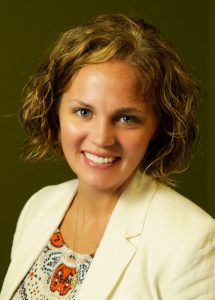 Kate Allwein, Regional Representative
Kate is a Regional Representative for CMF CURO. As a graduate from the Franciscan University of Steubenville, Ohio, where she studied the Humanities and Catholic Culture, Kate has a passion for life issues and Catholic health care. She has served on the board of the Christ Medicus Foundation as a member at large for the past 3 years. As a regional representative, Kate educates potential members about CMF CURO by serving as an exhibitor at Catholic Conferences around the country. When she is not assisting CMF CURO members through the enrollment process, Kate is caring for her six young and energetic children and her supportive husband. Kate enjoys being involved in her parish discipleship groups and Vacation Bible School.
---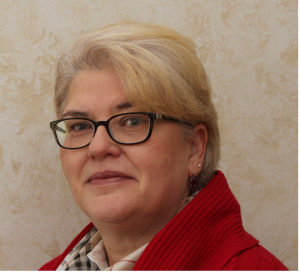 Elizabeth Olsen, Regional Representative
Elizabeth is a Regional Representative for CMF CURO. Liz is happily married to her husband Bill and is the mother of three teenage children. She worked in the electronic component industry for more than 25 years and was happy to join CMF CURO and pursue her passion for helping others and educating them on the Sharing Ministry. She is very involved in her local parish and teaches Faith Formation, and has also been a facilitator for other educational opportunities offered by her parish. She is also involved with Tree of Life Ministries, a non-denominational healing prayer ministry. Liz is in love with her Catholic Faith and its rich traditions. She is truly enjoying working with other like-minded individuals on the CMF CURO Team.