How the Sharing Process Works 
Watch our video on how to share a medical need!
Watch our video on how the monthly share process works!
Step by Step Process for What To Do With a Shareable Need
Call SMI, the sharing ministry administrator, to initiate a need.
SMI prays with the Members and mails a Need Processing Form to the Member. CMF CURO Members are encouraged to contact CMF CURO at 1-800-840-7471 for prayers and assistance navigating the sharing process and connecting with Samaritan Ministries.
Member fills out the Need Process Form and attaches all itemized medical statements which pertain to the need. Please note that statements must be itemized and should, if possible, reflect any direct pay discounts. If the Member receives an Itemized Bill Statement and Member Provider Pricing Agreement from CURO's Service Pricing Administrator, the Itemized Bill Statement is sent in to Samaritan with any other statements from your medical providers.
Samaritan receives the Need Processing Form and itemized medical statements and reviews the need to ensure it is shareable. If it meets the guidelines, the need is generally shared in about 60 days. Samaritan publishes the Need in their monthly Christian Health Care Newsletter (CHCN). A share slip accompanying the CHCN informs specific Members of whom they should send their monthly share payment to for that month. Members then send their share payment and a brief note of encouragement to the Member in need assigned to them.
Those CURO Members who have not prepaid and have requested that the shareable funds be allocated to their CMF CURO Card will receive the funds on their card and can check the balance by logging onto their CURO account. Those CURO Members who have requested checks in the mail will start receiving checks in the mail. Once funds are received, whether on the CURO Card or by check, please use the online checklist on Samaritan's dashboard or the paper copy sent to you in the mail to confirm all gifts received.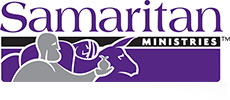 Read the Samaritan Ministries International Guidelines for shareable needs below:
Was this helpful? 
[ratings]