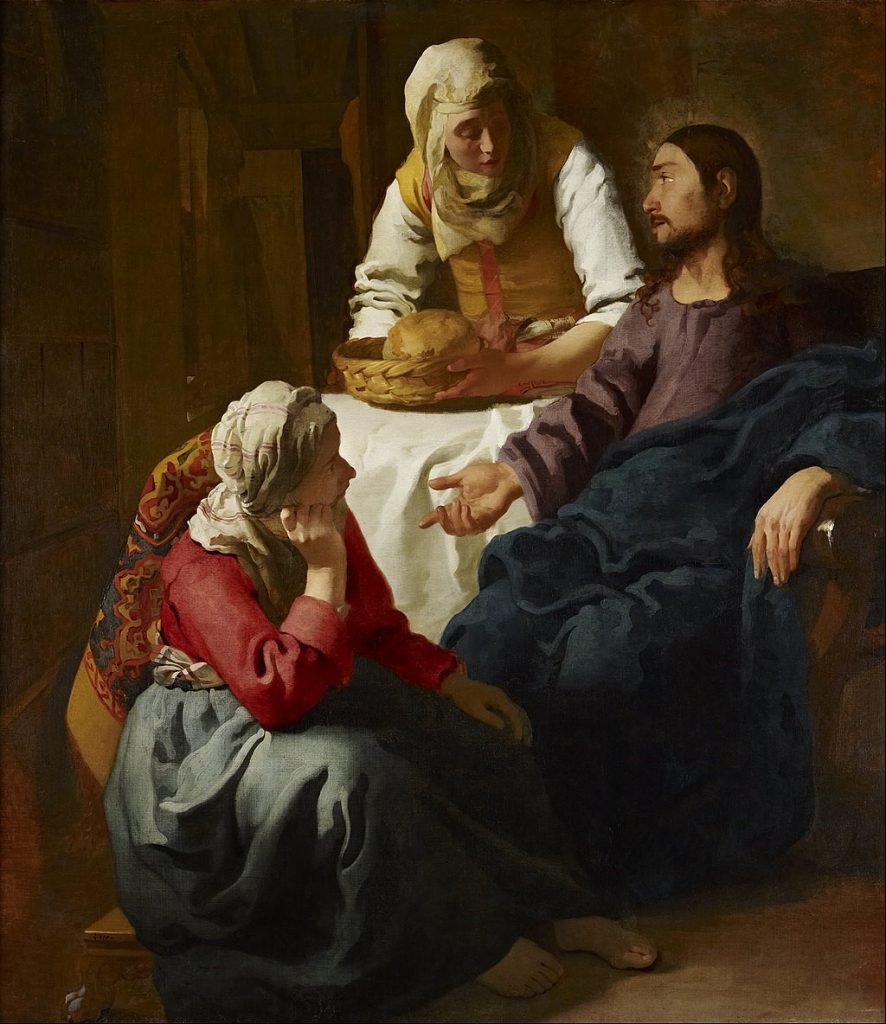 Tuesday, October 8th, 2019

READ:
Jesus entered a village where a woman whose name was Martha welcomed him. She had a sister named Mary who sat beside the Lord at his feet listening to him speak. Martha, burdened with much serving, came to him and said, "Lord, do you not care that my sister has left me by myself to do the serving? Tell her to help me." The Lord said to her in reply, "Martha, Martha, you are anxious and worried about many things. There is need of only one thing. Mary has chosen the better part and it will not be taken from her."
–Luke 10:38-42
REFLECT:
As we seek to grow in Holiness, we want our actions to be in service to God. We want to avoid the near occasion of sin and to grow in virtue. We want to serve Christ in others and support our local diocese and parish. We want to learn more about God and educate ourselves about Him.
These are all good things. They are good activities we can do to grow closer to God. We need to have good works. But we need to have faith, too. We cannot save ourselves through our own heroic virtue. We need Christ. And it is a better thing to know Christ than it is to know about Christ.
We don't want our faith to be a series of daily tasks for ourselves that we mechanically complete or our Church to look like a secular community service group. We need to keep Christ central in all things. We need to listen to Christ as Mary listened to Him.
RESPOND:
How do you listen to Christ? Three great ways are to go to Mass, go to adoration, and pray with scripture. Try to do each of those today.
Today's Health Challenge: Relate

Today your goal is to communicate with others in a constructive way! Within the workplace and at home.