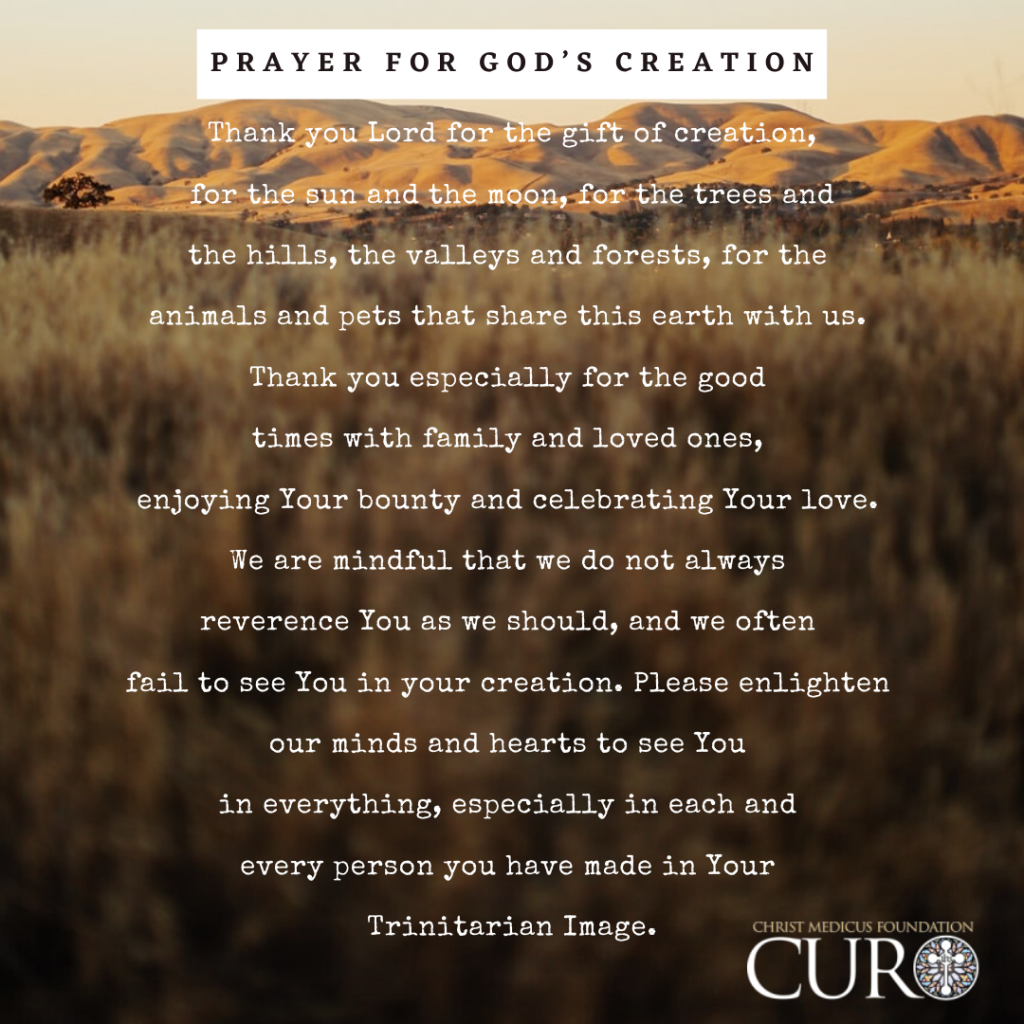 Thank you Lord for the gift of creation, for the sun and the moon, for the trees and the hills, the valleys and forests, for the animals and pets that share this earth with us.
Thank you especially for the good times with family and loved ones, enjoying Your bounty and celebrating Your love.
We are mindful that we do not always reverence You as we should, and we often fail to see You in your creation.
Please enlighten our minds and hearts to see You in everything, especially in each and every person you have made in Your Trinitarian Image.
Amen.