Tips for prayerful living during COVID-19
As Catholics we are united through Christ and the resources of our rich faith. Our shared love of Christ far surpasses the constrictions of the material world. This is especially important to remember in troubled times like the global health pandemic we are currently witnessing. When practicing social distancing and preparing for the possibility of complete quarantines, we as Catholics, can still live in community through prayer and virtual communication! (and we can do so without buying all the toilet paper that Walmart carries ) Here are some ways we can navigate this together:
Take Smart and Prudent Measures
Keep Calm and Reference Trusted Sources
Before you self-diagnose yourself with COVID-19 (or anything for that matter), because of an article you read at 2am that matches your symptoms with the virus, remember there is a lot of misinformation out there. It's perfectly understandable to feel scared or anxious over COVID-19, but always turn to trusted sources such as the CDC, WHO, or your doctor when medical questions arise. This will not only alleviate anxiety but provide the best overall health outcomes in the event you are sick.
Hand Washing with Mary, Our Mother
We can make any activity prayerful, including washing our hands! The CDC recommends scrubbing your hands for about 20 seconds to effectively eliminate bacteria and germs. That is the equivalent to saying about 2 Hail Mary's while washing your hands. That means if you wash your hands 5 times a day, you will have said a full decade of the rosary!
How to Turn Social Distancing into Community Closeness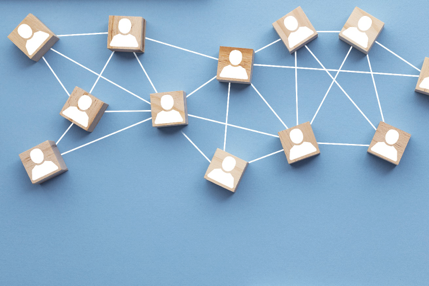 While canceling community parties and events is never fun, sometimes it's necessary…like in the case of global pandemic. However, there are ways we can turn social distancing into community closeness!
COVID-19 has given us an opportunity to grow closer to Our Lord in many ways. Whether it be learning to lean on Him in the midst of anxiety or bringing virtual Mass and Adoration into our own homes, we have many resources to help us maintain our spiritual life in this difficult time. While not being able to receive the physical presence of the Eucharist is hard, perhaps giving us a true Lent, the Lord does not abandon us and can offer us spiritual communion in times when we are unable to physically attend Mass. During this time of social distancing, create a routine for your prayer life in order to maintain closeness to Our Lord and your community of faith!
2) Family Time
The busyness of everyday life can make it difficult to spend time with even those we live with. Use this time at home with your family to pray together and grow in relationship. And if you live alone use this time to video chat or call your loved ones on a regular basis. Especially those most vulnerable to illness! There is no better way to grow in relationship with your family than to pray with them!
3) Have Fun!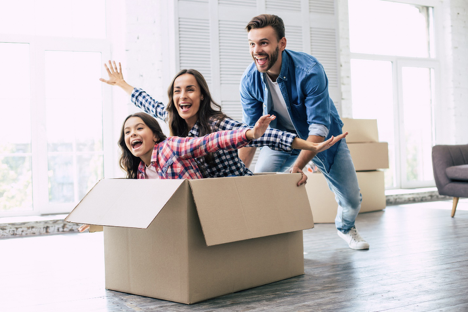 When you're bored at home, do the things you've been wanting to do but just can't ever seem to find the time for. Here are some ideas from the CMF CURO team:
An Unexpected Opportunity to Grow in Community
The change in routine and social distancing can understandably bring about feelings of anxiety and loneliness. Although we aren't gathering in physical community, we can lean on each other in spiritual community. If you are having a difficult time with the current public health emergency, don't be afraid to reach out! If you see or suspect someone is struggling, reach out to them! Rely on each other and pray for each other! COVID-19 may be wreaking havoc on the routine of everyday life, but we will grow closer because of it!
Mariah Buzza is an employee of the Christ Medicus Foundation and graduated from the University of California, Berkeley in 2018 with a Bachelor of Art degree in Political Science. She is currently pursuing a Master of Science degree in Clinical Mental Health Counseling from Divine Mercy University and resides in Pittsburgh, PA with her family. Mariah Buzza has been a victim of the sexual abuse crisis within the Catholic Church and uses her story to help others find healing through the teachings of the Church.