While we often speak about Advent as awaiting the coming of our Messiah, there is a silent watchfulness and preparation of Mary's entire being that has the ability to draw us even closer to her son. Mary's maternal preparation can be easily overlooked in light of the many other great mysteries that we are preparing for at this time. So how exactly can her journey as an expectant mother affect our own Advent?
As a pregnant woman, I was recently instructed to make sure to "live out this advent walking with Mary" in my pregnancy. Not knowing entirely what to expect, I entered this Advent season with the intention of walking with Mary. Unsurprisingly, I found that Mary wanted to further reveal her son to me through this. While this experience is available to all of us regardless of being pregnant, there was a beauty and simplicity in which Mary revealed these things to my heart through the shared common experience of carrying life as mothers.
The First Tabernacle
In the litany of Loretto, a Marian prayer written during the Middle Ages, one of the names given to Mary is the Ark of the Covenant. This name alludes to the fact that Mary, in her pregnancy, truly acts as the first Tabernacle, the sacred and guarded resting place of the Son of God.
As my pregnancy has progressed, my eyes have been opened to the unique and profound experience of being pregnant. It is awe inspiring to experience your little child so distinct from yourself, moving within you. This child, that you are often so concerned for, who influences you to make sure you are eating the right things, getting the correct amount of exercise, not lying on your back, and more is truly alive and growing inside of you. Reflecting on this shared experience with Our Lady is a beautiful gift.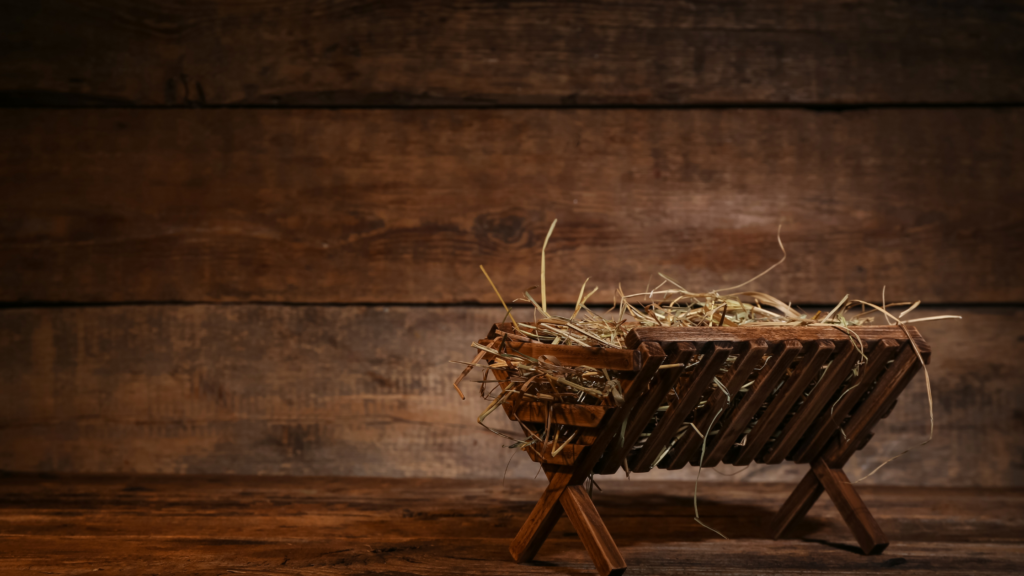 During the first Advent, Mary likewise, was going through pregnancy for the first time. The unknowns and new experiences of fluttering, baby kicks, and the innate desire to comfort and protect this small child were all present to her. Yet even more so, Mary was encountering the presence of God. Christ, the long awaited for Messiah, was inside her womb. This truth must have radiated from her. Like Moses' glowing face upon receiving the 10 Commandments, Mary's gift of Christ within her must have radiated to all she encountered during her pregnancy. We know her cousin Elizabeth recognizes this truth immediately exclaiming, "Blessed are you among women, and blessed is the fruit of your womb! And why is this granted me, that the mother of my Lord should come to me? For behold, when the voice of your greeting came to my ears, the babe in my womb leaped for joy" (Luke 1: 42-44). Similar to how any mother or fathers' life is truly transformed by the knowledge of their child's existence, Mary's life and entire being was truly transformed by this.
In our reception of the Eucharist, all Catholics can imitate our Lady in becoming a living tabernacle for our Lord. In a very special way, pregnancy allows woman to more intimately grasp this mystery. You are holding within you a new life, that has the potential and power to truly transform your life. It has the potential to stretch and grow your heart past anything you could ever imagine. It is something that while small, has a profound effect on your whole person in Spirit, Mind, and Body. Similarly, we are all invited to have the immense privilege of being transformed by Christ through reception of the Eucharist. Bishop Thomas Olmsted wrote in his apostolic exhortation Veneremur-Cernui, "Ordinary food is absorbed by us and becomes a part of our bodies. But when we receive the Eucharist, it absorbs us; a Christian becomes truly what he eats; he is transformed into Christ." We are all called to be living tabernacles of Christ, radiating his love and truth to all those we encounter.
God's Divine Action in Bringing About Life
During advent, we read the Gospel of the Annunciation on the Feast of the Immaculate Conception. In this reading, we hear the phrase, "The Holy Spirit will come upon you, and the power of the Most High will overshadow you" (Luke 1:35). The Greek word used for overshadow here is also found in Exodus 40 referring to God's cloud of glory which overshadowed the Tabernacle holding the Ark of the Covenant, God's dwelling place for the Jewish people. It is not a coincidence that this word was used again in reference to Mary. Through her yes, the Lord brought the physical presence of God into her womb.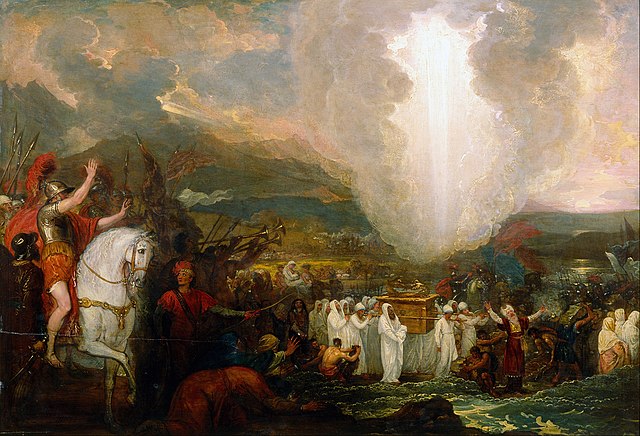 Hearing this Scripture as a pregnant woman, brought an understanding of the beauty and gift of human life I had never fully pondered. We see with Mary, God's desire and direct action to bring about life. In every situation, in every pregnancy, God is also directly acting to bring about this new life. As the Catechism reminds us, "God, infinitely perfect and blessed in himself, in a plan of sheer goodness freely created man to make him share in his own blessed life. For this reason, at every time and in every place, God draws close to man. He calls man to seek him, to know him, to love him with all his strength" (CCC 1). Every life is willed, every life is brought about because of God's overabundance of love.
It is important to note that the miraculous conception and birth of Christ are for so far greater a purpose of bringing Salvation into our longing World. But the truth of God's action and desire for life in every conception is an essential principal that this advent season has reminded me of. It can be easy to lose sight of this truth, thinking we simply deserve our child or that it was our actions that brought this child into the world.
As we move closer to Christmas and the birth of Christ, let us all remain close to Our Blessed Mother. She desires to bring each of us into a closer, more intimate relationship with her son. Regardless of whether or not you are pregnant, invite her to speak to your hearts as you walk with her on her journey to Bethlehem. The love, faithfulness, and trust she shows us in the Nativity should only act to remind us of the love, faithfulness, and trust she desires to give to all of her children.