Tomorrow, many from across the country will gather in Washington D.C. for the first March for Life since the overturning of Roe V. Wade. Although the Dobb's decision brought about a tremendous victory this past year, there is still much work to be done for the future of the unborn. Beyond advocating for greater legal protections, perhaps even more urgent is the healing needed in our culture to address the woundedness that leads to abortion. This healing can only occur by allowing the Healing Love of Christ to enter into our individual healing journeys, inclusive of our health care.
The very fact that abortion has become a perceived "solution" to maternal and familial crisis, points to a deep woundedness in how we understand ourselves. If we do not understand our worth as human persons stemming from the fact we are created in the image and likeness of God[1], we will not understand the worth of others, particularly those who cannot advocate for themselves. This crisis of worth and self-understanding is seen in aspects of our culture that have become common place and unfortunately communicate lies about our personhood, whether they are intended to or not. Where is it we learn to understand who we are and our worth as human persons? In God's design for humanity, He made it so that through the human family, we learn who we are. This is because it is through our families, reflections of The Trinity, we learn who God is.
The School of Love
Mother Teresa once said, "But I feel that the greatest destroyer of peace today is abortion, because it is a war against the child – a direct killing of the innocent child – murder by the mother herself. And if we accept that a mother can kill even her own child, how can we tell other people not to kill one another?"[2] I argue that the attack on the innocent child is happening beyond the violence of abortion. Our understanding of our worth as human persons is greatly under attack due to the disintegration of the family structure because it is a deviation of God's design in His plan for us to know who we are and understand our dignity as rooted in communion.
Numerous studies have shown that children of divorce are at greater risk than children from intact nuclear families for several negative life experiences. Among these risky behaviors is a tendency to engage in "risky sexual behavior"[3] which is associated with repeat abortions.[4] As a study from Dartmouth points out, children from divorced families often engage in more risky behavior because they "tend to have lower self-esteem and social competence than children from non-divorced families."[5] Divorce has tangible effects on a child's mental and spiritual health. And the Church provides insight as to why.
Catechism 1653 states:
"The fruitfulness of conjugal love extends to the fruits of the moral, spiritual, and supernatural life that parents hand on to their children by education. Parents are the principal and first educators of their children. In this sense the fundamental task of marriage and family is to be at the service of life."[6]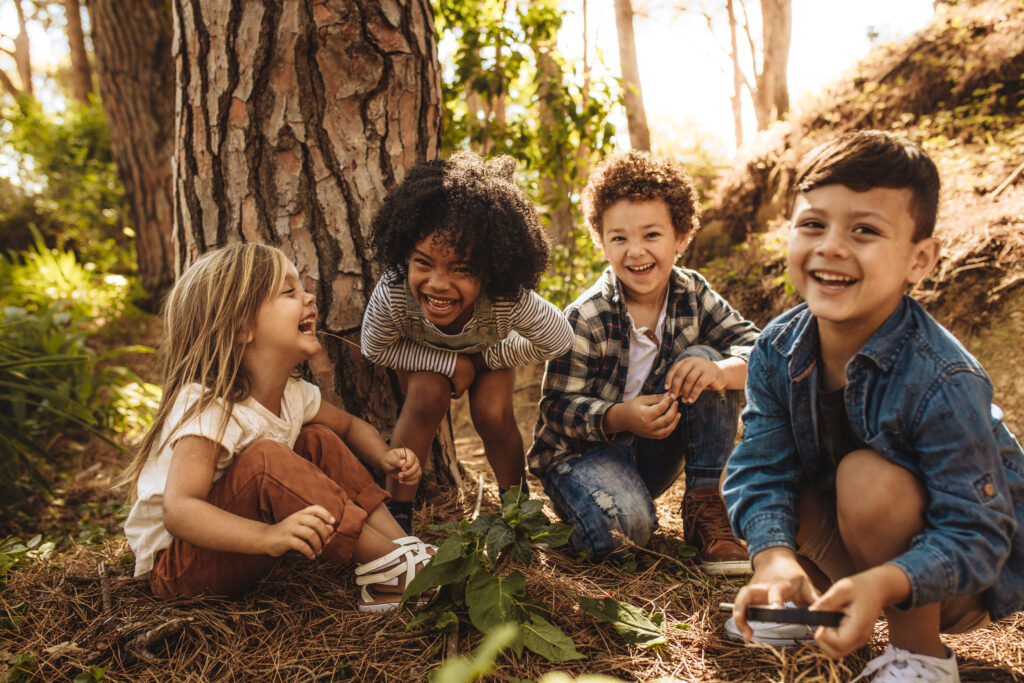 Whole Health Consequences
Parents are called to be at the service of life. Deeply intertwined with this service is spousal unity. When unity fails to exist, the service that parents are able to provide to their children becomes inadequate. This is not to say that those who are in circumstances in which separation is required for safety (physically, mentally, or spiritually) or in cases of a death of a spouse that parents are at fault. It is also not to say that God will not provide for the needs of families even in turmoil. It is worth noting that disintegration of spousal unity can certainly occur outside of divorce and will inevitably hurt children. Children begin to doubt who they are as beloved when the love between their parents, the origin of their life, fails as an outward sign.
This reality reminds us of how much we need Christ to heal our woundedness at all stages of out life. We need Him to heal us so that we can clearly discern and adequately prepare for our vocations so that those in future generations will have a healthy understanding of themselves and thus others. And as a Church we can certainly improve in our efforts to support those in discernment and seasons of engagement.
Healing for the Future
If we are to make abortion unthinkable, our work begins in the home. This work includes supporting and accompanying families as a society in their service to life and guiding those preparing to enter vocational states. Furthermore, one 2003 study found a causal relationship between the legalization of abortion in the 1970's and a rise of sexually transmitted diseases.[7] Abortion has had tangible effects on not only the physical well-being of unborn children, but the physical and sexual health of society at large. The spiritual and mental woundedness brought about by the realities of our culture that makes us doubt our worth such as divorce, is physically manifested in the systemic death of the most innocent.
We cannot heal these wounds on our own but need the Healing Love of Christ to restore all that has been broken inclusive of our wounded inner children who do not know they are beloved and worthy beyond measure. When we receive this healing ourselves, we can bring this to those we encounter inviting them to grow in their own understanding as beloved, and a ripple effect will occur. Similarly, we need this healing in our health care to invite the presence of life-affirming and whole person care that leads to true healing and breaks the barriers of political agendas.
The Pro-Life Movement is more and more about healing the wounds and aspects of our society that lead to abortion, the realities that distort our understanding of our worth as human beings created by God. I invite you to join the thousands who will attend tomorrow's March for Life in prayer and to consider supporting pro-life health ministries that bring the healing love of Christ into our health and healing such as CURO.
---
[1] Catechism of the Catholic Church, n. 229
[2] https://www.ncregister.com/blog/mother-teresa-the-greatest-destroyer-of-love-and-peace-is-abortionk
[3]https://www.ncbi.nlm.nih.gov/pmc/articles/PMC6313686/#:~:text=Offspring%20of%20divorced%2Fseparated%20parents,exhibit%20no%20obvious%20psychological%20problems.
[4] https://pubmed.ncbi.nlm.nih.gov/30407109/
[5] https://sites.dartmouth.edu/dujs/2010/05/30/risk-and-resilience-in-children-coping-with-parental-divorce/
[6] CCC, 1653
[7] https://pubmed.ncbi.nlm.nih.gov/15457623/