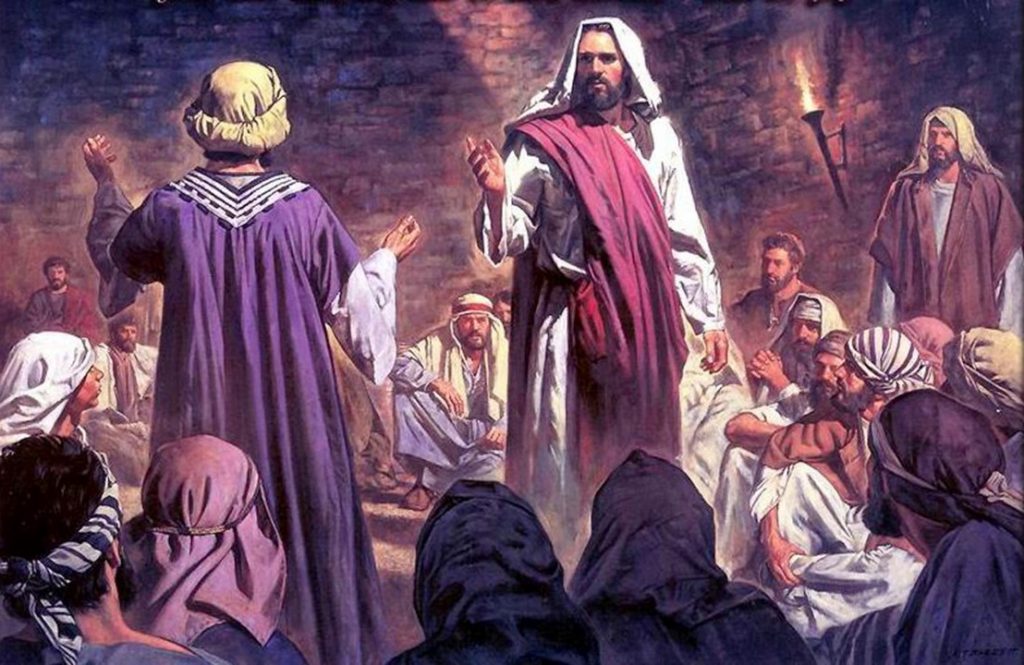 Monday, April 8th, 2019
READ:
Jesus spoke to them again, saying,"I am the light of the world.Whoever follows me will not walk in darkness,but will have the light of life." So the Pharisees said to him,"You testify on your own behalf,so your testimony cannot be verified."Jesus answered and said to them,"Even if I do testify on my own behalf, my testimony can be verified, because I know where I came from and where I am going.But you do not know where I come from or where I am going.You judge by appearances, but I do not judge anyone.And even if I should judge, my judgment is valid,because I am not alone,but it is I and the Father who sent me.Even in your law it is written that the testimony of two men can be verified.I testify on my behalf and so does the Father who sent me."So they said to him, "Where is your father?"Jesus answered, "You know neither me nor my Father.If you knew me, you would know my Father also."He spoke these words while teaching in the treasury in the temple area.But no one arrested him, because his hour had not yet come.
-Jn 8:12-20
REFLECT:
In today's Gospel we listen to Jesus try to explain the meaning of His life. When Jesus says, "I know where I have come from and where I am going" and later he says "I have come from the Father and I am going back to the Father" he is speaking about his future death and his resurrection. If we follow the light of Christ we are privileged to be brought on the same journey in the safety of His companionship.
RESPOND:
Today Pray the following prayer

"Lord, as a new day dawns, send the radiance of your light to shine in our hearts. Make us true to your teaching; keep us free from error and sin. We ask this through our Lord Jesus Christ, your Son, who lives and reigns with you and the Holy Spirit, one God, for ever and ever.

AMEN."
Today's Health Challenge: Rejuvenate
Today, try to preform 5 min of stretching today!
Get this in your inbox | More information about CURO
CMF CURO is the country's first Catholic health sharing experience. Together with the health sharing ministry Samaritan Ministries International, CMF CURO offers an affordable, Christ-centered alternative to health insurance that is fully consistent with the Catholic faith