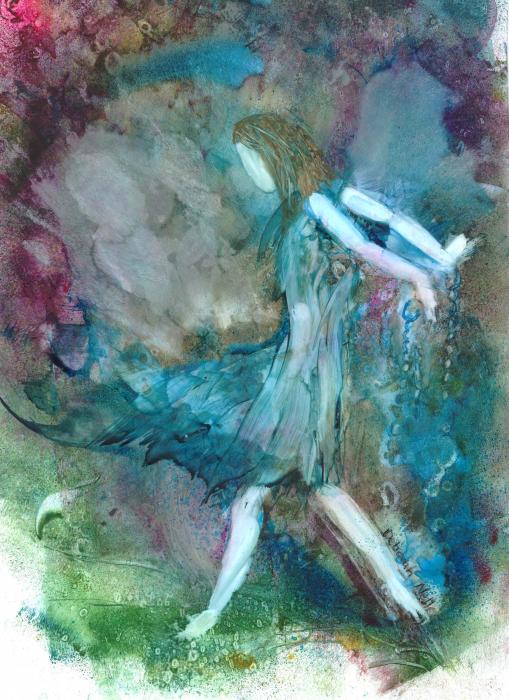 Wednesday, April 10th, 2019
READ:
Jesus said to those Jews who believed in him, 'If you remain in My word, you will truly be My disciples, and you will know the truth, and the truth will set you free.' They answered Him, 'We are descendants of Abraham and have never been enslaved to anyone.  How can you say, 'You will become free'?' Jesus answered them, 'Amen, amen, I say to you, everyone who commits sin is a slave of sin. A slave does not remain in a household forever, but a son always remains.  So if the Son frees you, then you will truly be free.  I know that you are descendants of Abraham.  But you are trying to kill Me, because My word has no room among you.   I tell you what I have seen in the Father's presence; then do what you have heard from the Father.' They answered and said to him, 'Our father is Abraham.' Jesus said to them, 'If you were Abraham's children, you would be doing the works of Abraham.  But now you are trying to kill Me, a man who has told you the truth that I heard from God; Abraham did not do this.  You are doing the works of your father!'  So they said to Him, 'We were not born of fornication.   We have one Father, God.'  Jesus said to them, 'If God were your Father, you would love Me, for I came from God and Am here; I did not come on My own, but He sent Me.'
-John 8:31-42
REFLECT:
Our Lord tells us plainly that being a child of God means doing the works of God, fulfilling the purpose for which The Father sent us into the world.  We must bear good fruit for the Kingdom.  By remaining in Christ and continuing to bear fruit, we assure our conscience that we are indeed children of God, heirs of Christ and all that belongs to Christ.  Only by remaining in Christ are we capable of accomplishing the least thing.  Where is God working in your life, calling you to advance His Kingdom?  What has been your response to this call?  Now is not a time for half measures: God wants our heart, our body, our mind, our works, in short, everything.  May we have the courage to offer Him everything, to live for Him, and to die in His grace.
RESPOND:
Pray the Suscipe prayer of St. Ignatius:
Take, Lord, and receive all my liberty, my memory, my understanding, and my entire will, All I have and call my own.  You have given all to me.  To you, Lord, I return it.  Everything is Yours; do with it what You will.  Give me only Your love and Your grace, that is enough for me.
Today's Health Challenge: Refuel
Today, try and drink 6 servings of Water! Staying hydrated is important to ones mental and physical health. Refuel with water today!
Get this in your inbox | More information about CURO
CMF CURO is the country's first Catholic health sharing experience. Together with the health sharing ministry Samaritan Ministries International, CMF CURO offers an affordable, Christ-centered alternative to health insurance that is fully consistent with the Catholic faith