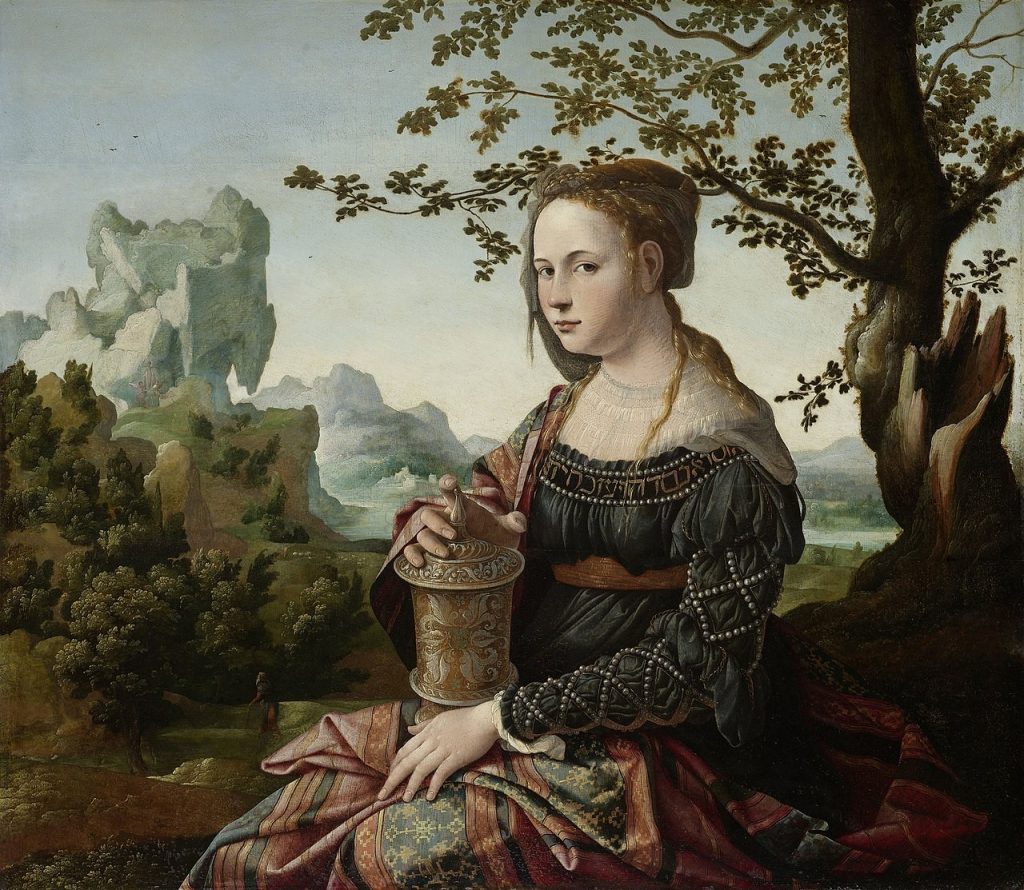 Monday, April 15th, 2019
READ:
Six days before Passover Jesus came to Bethany, where Lazarus was, whom Jesus had raised from the dead. They gave a dinner for him there, and Martha served, while Lazarus was one of those reclining at table with him.  Mary took a liter of costly perfumed oil made from genuine aromatic nard and anointed the feet of Jesus and dried them with her hair; the house was filled with the fragrance of the oil.  Then Judas the Iscariot, one of his disciples, and the one who would betray him, said, "Why was this oil not sold for three hundred days' wages and given to the poor?" He said this not because he cared about the poor but because he was a thief and held the money bag and used to steal the contributions. So Jesus said, "Leave her alone. Let her keep this for the day of my burial. You always have the poor with you, but you do not always have me." The large crowd of the Jews found out that he was there and came, not only because of him, but also to see Lazarus, whom he had raised from the dead. And the chief priests plotted to kill Lazarus too, because many of the Jews were turning away and believing in Jesus because of him.
-John 12:1-11
REFLECT:
An earlier Gospel from Lent was from St. Matthew's Gospel, chapter 25:31-46.  In that passage Jesus entreated us to treat the least of us as we would treat Him.  We absolutely need to do that, and if we don't, the consequences are dire.

However, we don't want that to take away from our worship of Jesus.  If we serve others correctly, it won't.  However, if our good works are only done for those we serve, and not for Christ through and with those people, we start to become the same as any secular social program.  We stop being Catholic, and we stop letting our good works be for God's glory and a witness to it.  Instead, the human person starts to occupy the place which only God should occupy, by becoming the ultimate and only end of our actions.
Conversely, we cannot use people as a means to serve God.  That undermines their dignity from being created in His image and likeness, and treats people as objects.  We need to genuinely care about helping others as we worship Christ. 
During Holy Week, Jesus has asked us to be with Him.  Please continue to help others, but make sure you are intentionally making time with Jesus directly.
RESPOND:
Try to get to mass each day this Holy Week, spend time with Our Lord in adoration, and meditate on His passion.
Today's Health Challenge: Rejuvenate
Today, try to preform 5 min of stretching today!
Get this in your inbox | More information about CURO
CMF CURO is the country's first Catholic health sharing experience. Together with the health sharing ministry Samaritan Ministries International, CMF CURO offers an affordable, Christ-centered alternative to health insurance that is fully consistent with the Catholic faith