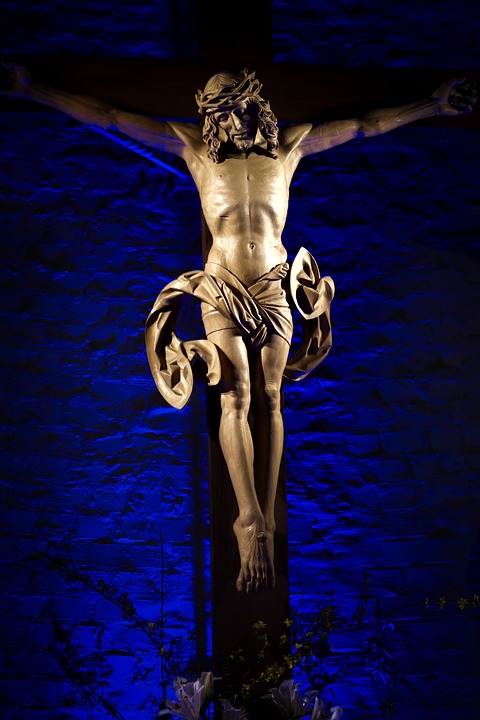 Tuesday, May 14, 2019

READ:
"As the Father loves me, so I also love you. Remain in my love. If you keep my commandments, you will remain in my love, just as I have kept my Father's commandments and remain in his love. "I have told you this so that my joy might be in you and your joy might be complete. This is my commandment: love one another as I love you. No one has greater love than this, to lay down one's life for one's friends. You are my friends if you do what I command you. I no longer call you slaves, because a slave does not know what his master is doing. I have called you friends, because I have told you everything I have heard from my Father. It was not you who chose me, but I who chose you and appointed you to go and bear fruit that will remain, so that whatever you ask the Father in my name he may give you. This I command you: love one another."
–John 15:9-17
REFLECT:
Today our Lord calls us friends. This unique friendship with Christ is, however, predicated on conforming our lives to His teaching. That is why He says that we are His friends if we obey His commandments. What the Lord wants is not merely for us to obey Him out of duty the way that an employee serves an employer, but rather, to obey Him because we love Him and know that He loves us immensely. This dimension of love and intimacy with Christ opens up the full potential of the human person and allows for authentic freedom, which can only occur under the Lordship of Jesus Christ.
RESPOND:
Today, speak to the Lord from your heart for 10 minutes, and then listen to His response for 20 minutes.
Today's Health Challenge: Relate

Today your goal is to spend time in investing in positive relationships.
Get this in your inbox | More information about CURO
CMF CURO is the country's first Catholic health sharing experience. Together with the health sharing ministry Samaritan Ministries International, CMF CURO offers an affordable, Christ-centered alternative to health insurance that is fully consistent with the Catholic faith