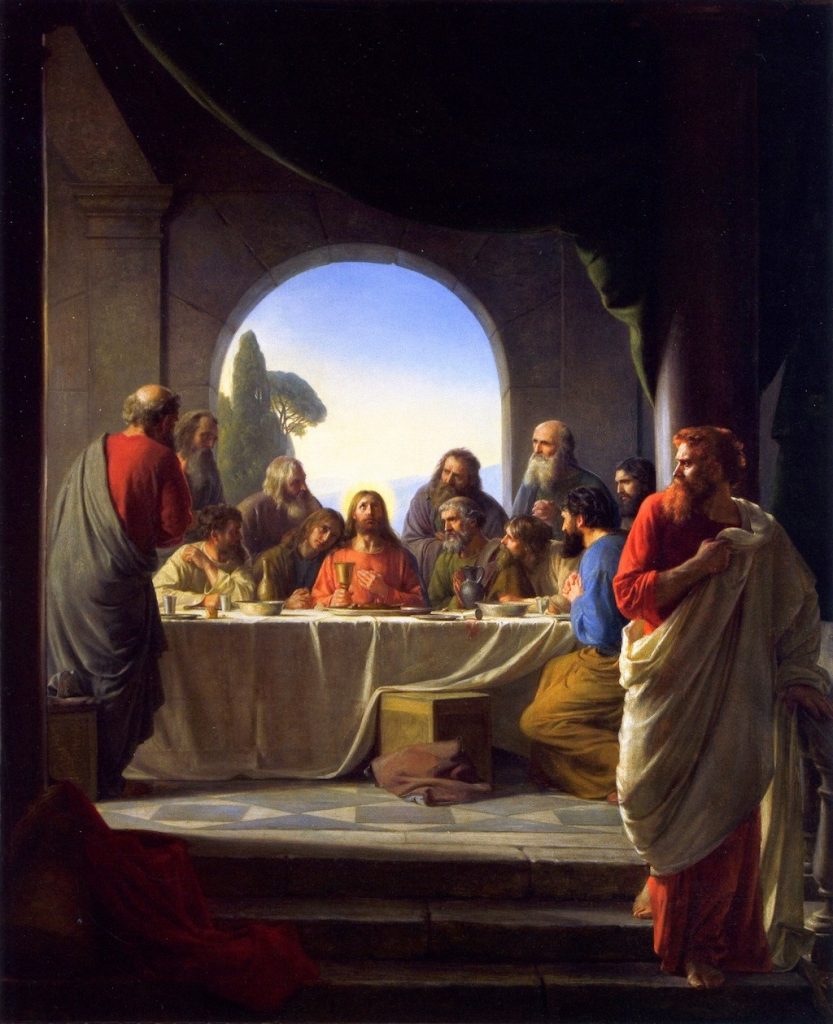 Sunday, May 19, 2019

READ:
When Judas had left them, Jesus said, "Now is the Son of Man glorified, and God is glorified in him. If God is glorified in him, God will also glorify him in himself, and God will glorify him at once. My children, I will be with you only a little while longer. I give you a new commandment: love one another. As I have loved you, so you also should love one another. This is how all will know that you are my disciples, if you have love for one another."
–John 13:31-33A, 34-35
REFLECT:
Christ asks us to love one another as He has loved us.  Before we can go out and love others, we have to consider exactly what that means.  Precisely how did Christ love? 
We must remember that to love is to consistently will and chose the good of the other.  It's not a feeling.  With that in mind, we can try to understand how Christ loves.  We know that He chose our good self-sacrificially on the Cross, so we are called to love others at the expense of ourselves.  He preached Truth so that others might know Truth (Himself), so we are called to witness and share that Truth, too.  His love is also indiscriminate, as Jesus ministered to all He came across, whether Jew, Gentile, tax collector, or Samaritan.  He also worked to alleviate physical suffering and (often) tied it to spiritual healing, so we are called to love in that way as well.
There are certainly other ways for us to love as Christ did.  But these are good starting points to remember in our lives.  Many of these principles are also embodied in the spiritual and corporal works of mercy.
RESPOND:
What are the ways that you can be loving others better?  Is there an aspect of loving as Christ does that you don't embrace?  Examine your conscience considering Christ's example, and consider how you can give more.  Review the spiritual and corporal works of mercy as well.
Today's Health Challenge: Rest

Sunday, the day of rest is here! Tonight try and go to bed at a time so you can get 7 hours of sleep.
Get this in your inbox | More information about CURO
CMF CURO is the country's first Catholic health sharing experience. Together with the health sharing ministry Samaritan Ministries International, CMF CURO offers an affordable, Christ-centered alternative to health insurance that is fully consistent with the Catholic faith