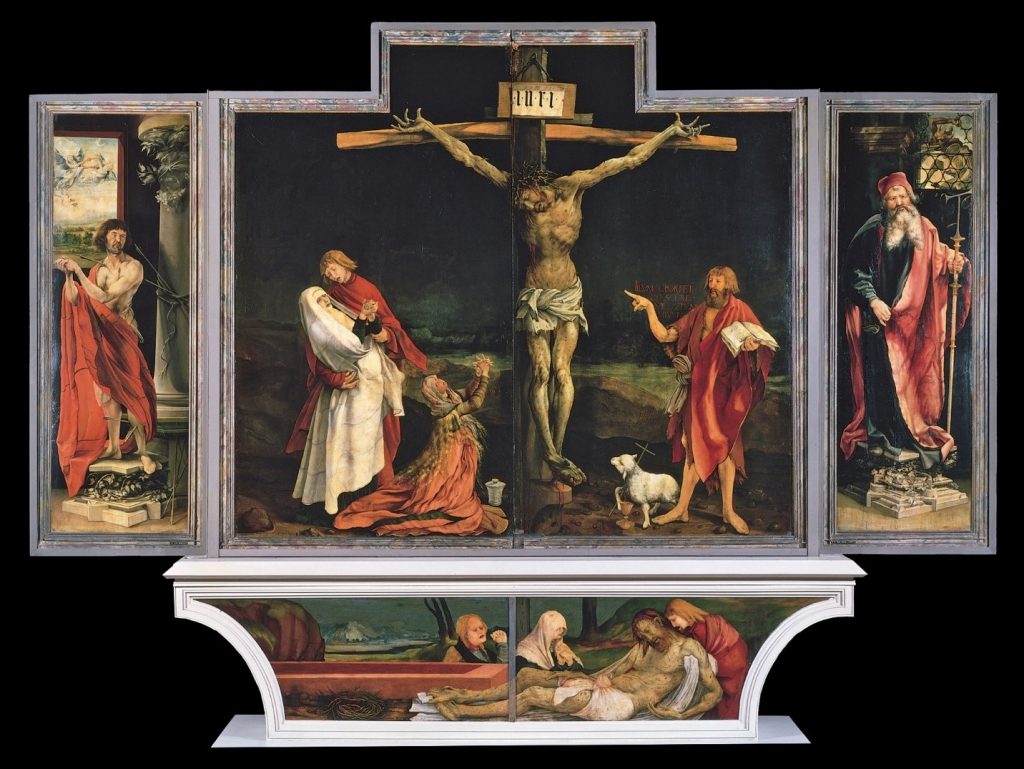 Monday, May 20, 2019

READ:
Jesus said to his disciples: "Whoever has my commandments and observes them is the one who loves me. Whoever loves me will be loved by my Father, and I will love him and reveal myself to him." Judas, not the Iscariot, said to him, "Master, then what happened that you will reveal yourself to us and not to the world?" Jesus answered and said to him, "Whoever loves me will keep my word, and my Father will love him, and we will come to him and make our dwelling with him. Whoever does not love me does not keep my words; yet the word you hear is not mine but that of the Father who sent me. "I have told you this while I am with you. The Advocate, the Holy Spirit  whom the Father will send in my name  he will teach you everything and remind you of all that I told you."
–John 14: 21-26
REFLECT:
Yesterday we reflected on what it means to love others, and today we will reflect on what it means to love God.  Jesus indicates that having and observing the commandments is indicative of loving Him.  Elsewhere, he tells us to love the Lord our God with all of our heart, being, strength, and mind. 
How do we embrace Jesus' call to love God?  As Jesus said, we should keep the commandments.  Following each commandment is necessary, but today we'll specifically consider those that are directed toward God Himself. 
We should remember that God alone is God, and that we should not worship anything but Him.  Explicitly worshiping a different 'deity' would be a sin, but also making idols out of pleasure, power, wealth, or honor is wrong, too.  We want God and our relationship with Him to be at the center of our lives.  We want to direct all of our efforts towards Him.  We also shouldn't take His name in vain, and we should remember the Sabbath.  We need to keep a day of worship and rest.  This helps to also keep Him central to our lives.
In consideration of how Jesus instructed us to love God—how do we love God with all of our heart? Obviously, we should pray.  If we love someone, we want to talk to them.  We should also visit Him.  Going to mass and Eucharistic adoration allows us to consume Him and to be in His presence.  And we shouldn't think of Him as distant indifferent God, but instead as a divine Person whose image and likeness we share.  He is closer to us as a Person than even our own family, and we should consider Him in that way.  By doing these things—we can love Him with our heart. 
We need to put Him at the center of all that we do.  Every decision and action in our lives should be in light of Him.  This ties in with having no other Gods, and is how we can love Him with all of our being. 
We can love Him with all of our strength by enduring the suffering that we incur, especially suffering for His sake.  We love Him when we are a strong witness in the face of persecution or when we have joy during the difficult times of life.
Finally, we can love Him with all of our mind by forming our mind after His.  This isn't to say that we need to be learned to love Him, but we should at least have an understanding of who He is and what we believe.  His judgment rests on whether or not we love Him, but if we don't know Him, how can we love Him?
As with yesterday, there are surely other ways to love God.  But again, these are good ways to embrace if we aren't doing so already.
RESPOND:
Today, examine your conscience about how well you are loving Our Lord.  What more can you be doing?  Make sure to love Him today (and everyday) with all of your heart, being, strength, and mind.
Today's Health Challenge: Rejuvenate

Today, try to preform 5 min of stretching today!
Get this in your inbox | More information about CURO
CMF CURO is the country's first Catholic health sharing experience. Together with the health sharing ministry Samaritan Ministries International, CMF CURO offers an affordable, Christ-centered alternative to health insurance that is fully consistent with the Catholic faith