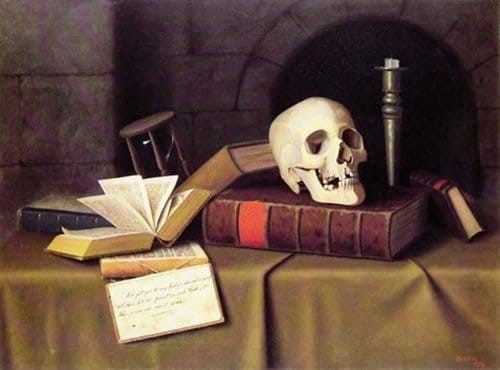 Tuesday, May 21, 2019

READ:
Jesus said to his disciples: "Peace I leave with you; my peace I give to you. Not as the world gives do I give it to you. Do not let your hearts be troubled or afraid. You heard me tell you, 'I am going away and I will come back to you.' If you loved me, you would rejoice that I am going to the Father; for the Father is greater than I. And now I have told you this before it happens, so that when it happens you may believe. I will no longer speak much with you, for the ruler of the world is coming. He has no power over me, but the world must know that I love the Father and that I do just as the Father has commanded me."
–John 14:27-31A
REFLECT:
Before Jesus' passion, He tells His disciples that "If you loved me, you would rejoice that I am going to the Father…"  He says this despite the immense suffering He is about to endure.  Christ's words and example allows us to approach death with joy.
When we die in a state of grace, we go to the Father as Christ did.  That reward is far beyond pain and suffering we experience in this life.  We should approach our own death with faith and confidence in that fact.  When someone close to us passes, we need to remember this, too.  We can certainly mourn and miss those we've lost, but we should remember the promises of the Lord and have joy and hope in them.
RESPOND:
Today, please pray for the souls of the faithful departed, especially those close to you.
Today's Health Challenge: Relate

Today your goal is to show respect to build health relationships within and outside of your family.
Get this in your inbox | More information about CURO
CMF CURO is the country's first Catholic health sharing experience. Together with the health sharing ministry Samaritan Ministries International, CMF CURO offers an affordable, Christ-centered alternative to health insurance that is fully consistent with the Catholic faith