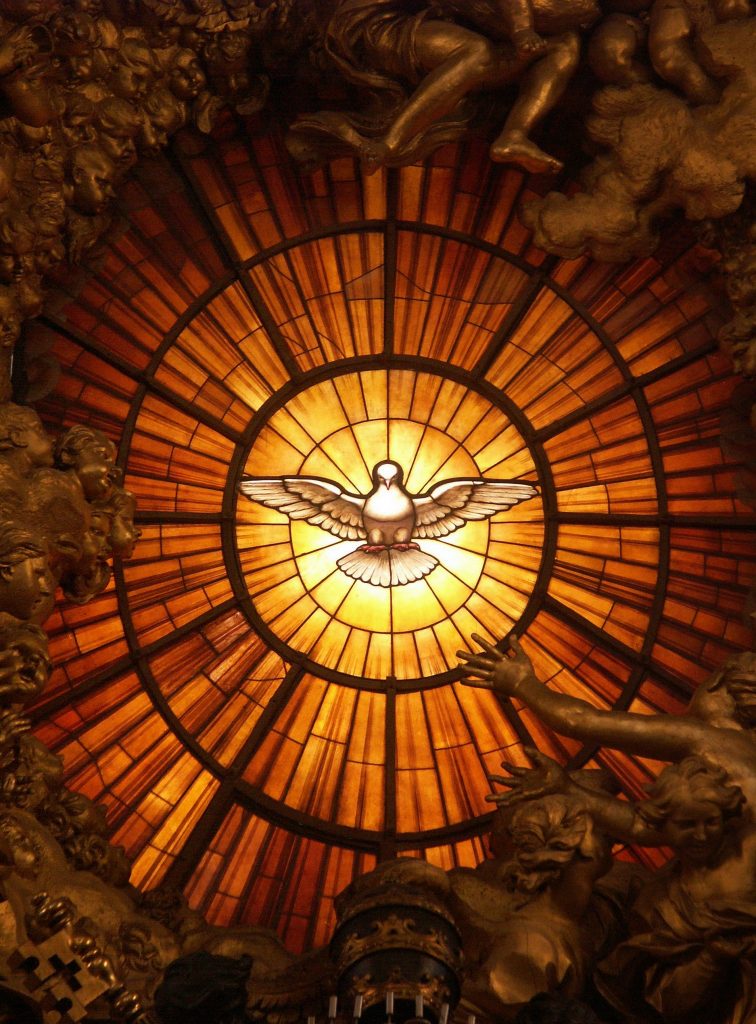 Sunday, May 26, 2019

READ:
Jesus said to his disciples: "Whoever loves me will keep my word, and my Father will love him, and we will come to him and make our dwelling with him. Whoever does not love me does not keep my words; yet the word you hear is not mine but that of the Father who sent me. "I have told you this while I am with you. The Advocate, the Holy Spirit, whom the Father will send in my name, will teach you everything and remind you of all that I told you. Peace I leave with you; my peace I give to you. Not as the world gives do I give it to you. Do not let your hearts be troubled or afraid.
–Jn 14:23-27
REFLECT:
One of the greatest obstacles we face in our relationship with God—one that trickles in so often from our own human experiences—is the deep belief and fear that God's love for us is conditional. We think that in order for God to love us, we need to be perfect or pray perfectly or have everything under control. And when it comes down to it, looking at our failures, we feel unworthy of love. "How could God love me?", we ask.  But the Father's love is not conditional. It doesn't depend on what we do or don't do. Nothing you can possibly do can make him stop loving you. This is why Jesus tells us not to be afraid and to have peace in our hearts. God gives us all that we need, and he is with us in every trial and temptation. His peace is not a peace of this world, and sometimes we are asked to walk through the dark valley. But just as the psalm says, even then he is at our side. So today, little flock, listen to the words of the Lord and "do not let your hearts be troubled or afraid"!
RESPOND:
Spend a moment in reflection and make a list of three ways that God is present in your life today. Thank Him for his presence and make an act of trust in Him.
Today's Health Challenge: Rest

Sunday, the day of rest is here! Tonight try and go to bed at a time so you can get 7 hours of sleep.
Get this in your inbox | More information about CURO
CMF CURO is the country's first Catholic health sharing experience. Together with the health sharing ministry Samaritan Ministries International, CMF CURO offers an affordable, Christ-centered alternative to health insurance that is fully consistent with the Catholic faith