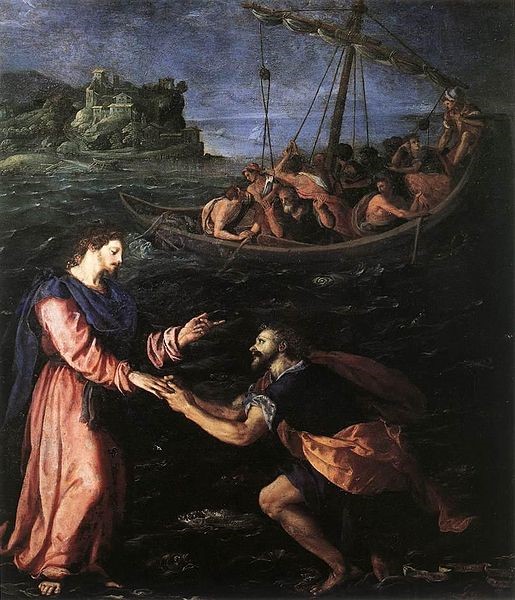 Tuesday, June 11, 2019

READ:
Jesus said to his disciples: "You are the salt of the earth. But if salt loses its taste, with what can it be seasoned? It is no longer good for anything but to be thrown out and trampled underfoot. You are the light of the world. A city set on a mountain cannot be hidden. Nor do they light a lamp and then put it under a bushel basket; it is set on a lamp stand, where it gives light to all in the house. Just so, your light must shine before others, that they may see your good deeds and glorify your heavenly Father."
–MT 5:13-16
REFLECT:
As disciples of Jesus we must never lose sight of our mission and love for the world. For it is in this love, love that stems from Christ, that we fulfill our mission as disciples. It is not always easy to feel this love amongst trial and weariness. However, those are the times in which it is most imperative for us to love. Through our perseverance we can truly be the light that Jesus speaks of in today's Gospel. By standing firm in trails and denying our comfort we are a true light to a world that values feeling over faith.
RESPOND:
God often chooses to reveal Himself in significant moments of our lives. These moments often reveal his immense love and the purpose He has for us. Can you think of any of these moments in your own life? In your prayer today reflect on the moments when you have felt or seen God most clearly. Keep them close to your heart so that in times of trial they may help you to persevere and drive your actions.
Today's Health Challenge: Relate

Today your goal is to communicate with others in a constructive way! Within the workplace and at home.
Get this in your inbox | More information about CURO
CMF CURO is the country's first Catholic health sharing experience. Together with the health sharing ministry Samaritan Ministries International, CMF CURO offers an affordable, Christ-centered alternative to health insurance that is fully consistent with the Catholic faith