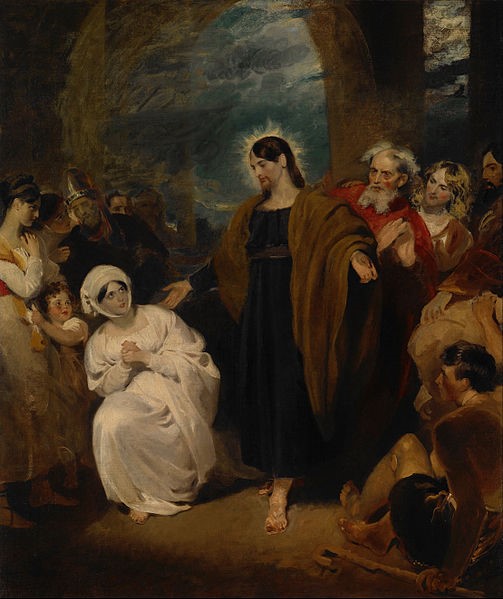 Wednesday, June 12, 2019

READ:
Jesus said to his disciples: "Do not think that I have come to abolish the law or the prophets. I have come not to abolish but to fulfill. Amen, I say to you, until heaven and earth pass away, not the smallest letter or the smallest part of a letter will pass from the law, until all things have taken place. Therefore, whoever breaks one of the least of these commandments and teaches others to do so will be called least in the Kingdom of heaven. But whoever obeys and teaches these commandments will be called greatest in the Kingdom of heaven."
–MT 5:17-19
REFLECT:
The name of Jesus is often used to dismiss the very law that Jesus came to fulfill. While Jesus reminds us that we must keep the spirit of the law, he does not dismiss the law itself. The commandments given to humanity from God serve to form us and prepare us for life in Heaven. They are purposed to bring us into total communion with God. Although we may not see the purpose of His will, we must always remember that God sees far more than we do. His commandments teach us how to love.
By trusting in God's instruction we work to build the Kingdom of Heaven here on Earth as we come into fuller communion with Him. In our human relationships it is often the small actions and words that matter the most. In a relationship with God it is the small things that form our greater commitment to Him
RESPOND:
In your prayer today focus on one commandment that you struggle most with. Think of small ways you can build your strength against the vices that influence you to break this commandment. Put these into practice.
Today's Health Challenge: Refuel

Today, try and eat 2 servings of Healthy Protein! Don't forget Nuts and Beans are a great source for Proteins.
Get this in your inbox | More information about CURO
CMF CURO is the country's first Catholic health sharing experience. Together with the health sharing ministry Samaritan Ministries International, CMF CURO offers an affordable, Christ-centered alternative to health insurance that is fully consistent with the Catholic faith