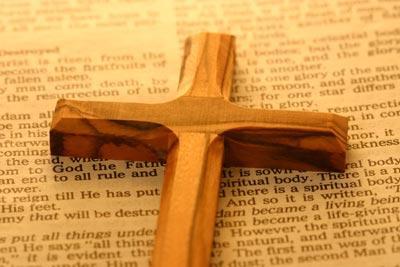 Thursday, June 20, 2019

READ:
Jesus said to his disciples: "In praying, do not babble like the pagans, who think that they will be heard because of their many words. Do not be like them. Your Father knows what you need before you ask him. This is how you are to pray: Our Father who art in heaven, hallowed be thy name, thy Kingdom come, thy will be done, on earth as it is in heaven. Give us this day our daily bread; and forgive us our trespasses, as we forgive those who trespass against us; and lead us not into temptation, but deliver us from evil. If you forgive others their transgressions, your heavenly Father will forgive you. But if you do not forgive others, neither will your Father forgive your transgressions."
–Matthew 6:7-15
REFLECT:
We should pray with confidence that God hears our prayer and is always working for our good. This is the authentic meaning of spiritual childhood. Children know that their parents love them; they have implicit confidence. We need to have the same confidence in our Heavenly Father, that He is always acting for our good, even when it is hard to understand what He is doing.
RESPOND:
Ask Mary to give you greater confidence in her Son.
Today's Health Challenge: Relax

As the week comes to an end, make sure that you relax your mind and body from the past week. Try to relax for 15min today!
Get this in your inbox | More information about CURO
CMF CURO is the country's first Catholic health sharing experience. Together with the health sharing ministry Samaritan Ministries International, CMF CURO offers an affordable, Christ-centered alternative to health insurance that is fully consistent with the Catholic faith