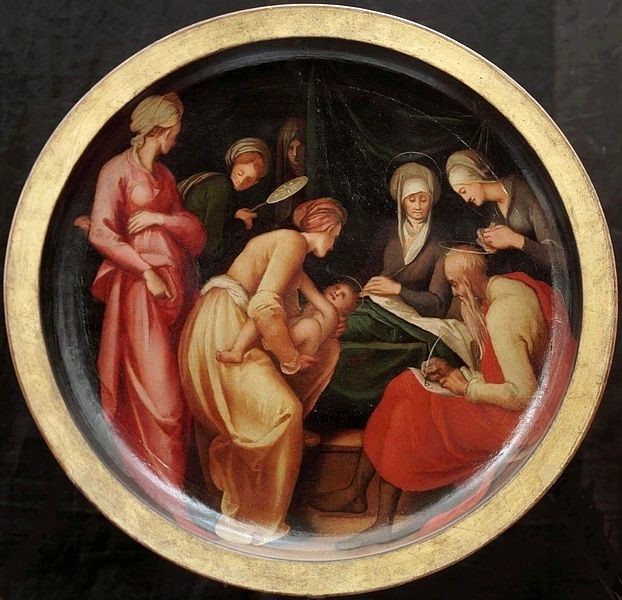 Monday, June 24, 2019

READ:
Hear me, O coastlands, listen, O distant peoples. The LORD called me from birth, from my mother's womb he gave me my name. He made of me a sharp-edged sword and concealed me in the shadow of his arm. He made me a polished arrow, in his quiver he hid me. You are my servant, he said to me, Israel, through whom I show my glory. Though I thought I had toiled in vain, and for nothing, uselessly, spent my strength, yet my reward is with the LORD, my recompense is with my God. For now the LORD has spoken who formed me as his servant from the womb, that Jacob may be brought back to him and Israel gathered to him; and I am made glorious in the sight of the LORD, and my God is now my strength! It is too little, he says, for you to be my servant, to raise up the tribes of Jacob, and restore the survivors of Israel; I will make you a light to the nations, that my salvation may reach to the ends of the earth.
–Isaiah 49: 1-6
REFLECT:
The Lord gave St. John the Baptist a very specific purpose. St. John was the forerunner to Christ who was to prepare the way for the Lord, so that they people might be ready to hear the Good News. That was not an easy task for St. John—he toiled in the desert and ultimately paid for his faith with his life. However, for his steadfast faithfulness to Christ, he was raised by God to union with Him.
The Lord has a purpose for our lives, too. We may have to toil in (what seems to be) vain. We may feel like an arrow hidden in a quiver—unable to make a difference. But God allows all things in our lives for our good. If we follow his will, we may suffer as St. John did, but our reward will be with the Lord in the end.
RESPOND:
Today, ask St. John the Baptist to intercede for you to have the courage to follow the Lord's will for your life.
Today's Health Challenge: Rejuvenate

Today, try to preform 5 min of stretching today!
Get this in your inbox | More information about CURO
CMF CURO is the country's first Catholic health sharing experience. Together with the health sharing ministry Samaritan Ministries International, CMF CURO offers an affordable, Christ-centered alternative to health insurance that is fully consistent with the Catholic faith